Recent Posts
1
3 slots left
| | | |
| --- | --- | --- |
| Slotholder | Horse | Trainer |
| AQUIS Farm | Trapeze Artist | Gerald Ryan |
| TABCorp | In Her Time | Benjamin Smith |
| Yulong Investments | Redzel | P & P Snowden |
| Chris Waller | Brave Smash | Darren Weir |
| The Star | Shoals | Anthony Freedman |
| James Harron | | |
| Coolmore | US Navy Flag | Aiden O'Brien |
| ATC | | |
| Max Whitby | Menari | Gerald Ryan |
| GP1 Racing | | |
| Inglis | Santa Ana Lane | Anthony Freedman |
| Damion Flower | English | Gai Waterhouse |
Some of the horses that might be under consideration:
Impending - has it been retired? You'd think they could fit one more run in.
Le Romain
Viddora
Vega Magic
Terravista
Redkirk Warrior
Did I read somewhere that Azkadellia is getting ready for this now the ownership stuff is sorted?
2
From The Wizard Of Odds Newsletter:
Going from the highest mountain in Australia to the highest in the world and Menari is the latest horse to secure a spot in the $13 million Everest with slot holder Max Whitby confirming he will run for him and partner Neil Werrett. Whitby supported Vega Magic in the inaugural running last year but has taken a gamble with Menari who has not raced for almost a year. The rising four-year-old is trained by Gerald Ryan who also has the favourite, Trapeze Artist, in the race.
Reckon Menari must be going OK if they have nommed it. Hasn't raced for nearly a year when 3rd to the current Everest favourite Trapeze Artist in the Golden Rose.
Must keep an eye out for it first up
3
« Last post by Calvo on 2018-Jul-20, 11:10 PM »
good we still have $20 from ages ago
bang them on here mate Brissy tomorrow
1 each in each leg




Mate I would be purely picking them on names and numbers at the moment. Happy for you to roll the dice and invest how you wish.
4
« Last post by PoisonPen7 on 2018-Jul-20, 10:55 PM »
When the broadcasting arm of your industry has to sign a contract where they can't say anything negative...well that's a start.

When you give the mainstream racing journalists a job in your broadcasting arm...well that will get them onside as well.


Try the race in Sydney tomorrow because we are talking NSW.

Hang on a second.
The "broadcasting arm" is not owned by Racing NSW nor is it restricted in what it can say.
Are you saying that journalists employed by Fairfax, Sky, AAP, News Ltd, Channel 7, etc. are being told by Peter V'Landys what to write and what not to write?
So, for example, Kerry Stokes has told Bruce Mc that he must not say anything negative about NSW racing?
Heeeeres Jackie......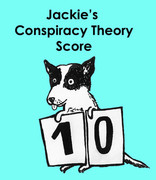 5
« Last post by PoisonPen7 on 2018-Jul-20, 10:46 PM »
Ive been watching but mostly distracted, what have the refs done wrong?

A couple of dubious ones in the leadup to 20-0 - Joey was onto them.
And in the earlier match:
NRL admits touch judge erred on controversial Katoa try

The NRL admitted the decision by a touch judge to raise his flag in the lead-up to a controversial try was wrong and promised a review of the incident that cost the Raiders in their 28-24 loss to Cronulla on Friday night.

While Canberra coach Ricky Stuart expressed fears rugby league is losing fans due to dramas related to match and review officials, an NRL spokesperson confirmed Sione Katoa's controversial four-pointer [57th minute] will be reviewed after the Referees Bunker overturned the on-field decision of 'no try'.

....

"But we've ruined the first 14 rounds of the competition. We've lost fans, I know so many people who have turned off rugby league because of it.

"But then halfway through the year Todd [NRL boss Todd Greenberg] comes out and says he told the referees to stop nit-picking.

"We're the only sport in the world that changes interpretations midway through the year.
https://www.nrl.com/news/2018/07/20/nrl-admits-touch-judge-erred-in-match-between-canberra-raiders-and-cronulla-sharks/
I'm one of the fans that is "turned off rugby league" like Ricky says. Tonight was the first game I've watched in ages.
The refs are too inconsistent.
I can cop the odd mistake.
But it is the interpretative stuff that is inconsistent.
As everybody knows, some teams are allowed to lie on the players in the play-the-ball area for longer than others. It is as simple as that.
I would rather see the game slow down and that they get rid of those penalties rather than continue to go how they are going.
6
« Last post by turfdeli on 2018-Jul-20, 10:29 PM »
Love a good old quaddie mate!!

Ok cool, I have to shout Gintara a quaddie, so will do it on a different week so don't double up.
7
« Last post by ratsack on 2018-Jul-20, 10:26 PM »
Love a good old quaddie mate!!

good we still have $20 from ages ago
bang them on here mate Brissy tomorrow
1 each in each leg
8
« Last post by Peter Mair on 2018-Jul-20, 09:52 PM »


.......there is no evidence of a positive swab........over years!
9
« Last post by Peter Mair on 2018-Jul-20, 09:50 PM »



..........there has been no mention of a positive swab before or after the race
10
« Last post by Calvo on 2018-Jul-20, 09:27 PM »
Cheers mate, probably not this week, maybe next week. What sort of bet type do you normally prefer?

Love a good old quaddie mate!!